What Does It Mean To Be A Man In Today's World? Whether it's a "boys will be boys" attitude, the boys club in the workplace, or millions of women saying #MeToo and #TimesUp, what it means to "be a man" is being examined more than ever before.
The NYC Leadership Council at Plan International USA is pleased to present a powerful program to further the dialogue. Moderator Cheryl Benton Plan International Chair NY facilitated a stimulating conversation, including an examination of how media and advertisers can play a powerful role in changing the culture of masculinity. We will also discuss how men can take actions large and small to create meaningful change for themselves, their loved ones, and their peers, and set the right example for the next generation of men. The event will support the Plan's Champions of Change project in El Salvador, which reshapes boys' and girls' views on gender roles, to achieve the outcome of reducing violence across communities.
Panelists and Topics The Panel Left to Right: John Patroulis, Jackson Roberts, Cheryl Benton, Craig Geddes, Fred Sullivan
Moderator Cheryl Benton Plan International Chair NY Leadership Council is the founder and publisher of The Three Tomatoes, a lifestyle digital publication for adult women. A passionate advocate for advancing the rights of women and girls, she is a founding member and Chair of the New York City Leadership Council for Plan International USA's "Because I am a Girl" initiative. John Patroulis, Worldwide Chief Creative Officer at Grey Advertising Global, reveal's the process behind the ad campaign "We Believe: The Best Men Can Be," which his firm designed for the Gillette brand, owned by Plan partner Procter & Gamble.
Fred Sullivan, a co-founder of "The Man Up Campaign,"relates his experience engaging youth with the -G-SMART Engagement Framework in a global movement to end gender-based violence and advance gender equality. Also, the "Are You Man Enough" Man of the Village gender norms marketing campaign.
Craig Geddes, Senior Technical Advisor for Education and Child Protection at Plan International USA, shares how Plan programs help boys and men examine and change sexist behaviors in their families and communities to support girls and champion their rights. Jackson Roberts, who is a member of Plan's Youth Advisory Board, Jackson, and a recent graduate from Washington and Lee College will inform us about on campus attitudes on gender. He also spoke about a survey that Plan did last spring on what teens in the U.S. think about gender equality.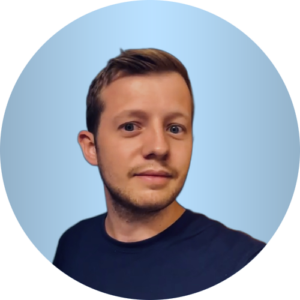 Article By:
Carlo Schaaij (Sky)
Chief Technology Officer

View Carlo's LinkedIn