Our Partners
Partner organizations work with Man Up Campaign based on their individual interests, strengths, and capacity. Our partners are large and small, grassroot and global, non-profit and corporate.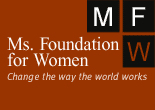 The Ms. Foundation for Women, a social justice foundation, delivers strategic grants, capacity building and leadership development to over 150 grassroots and national advocacy organizations throughout the U.S. Ms. Foundation support enables groups to create connections across issues, constituencies and policymaking levels to strengthen social movements and ignite change on behalf of women, families and communities. Since 1973, the Foundation has granted more than $50 million to organizations in rural and urban areas nationwide.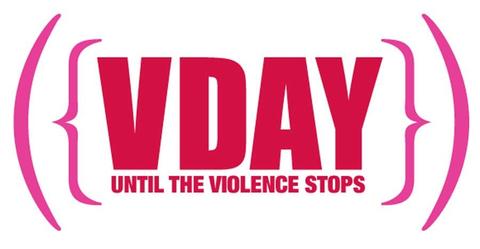 V-Day is a global movement to end violence against women and girls that raises funds and awareness through benefit productions of Playwright/Founder Eve Ensler's award winning play "The Vagina Monologues" and other artistic works.
The NoVo Foundation seeks to foster a transformation in a Global Society from a culture of domination and exploitation to collaboration and partnership, empowering women and girls as the primary agents of change.

The Daphne Foundation funds programs that confront the causes and consequences of poverty in the five boroughs of New York City. We have a particular interest in grassroots and emerging organizations engaging their members in the creation and implementation of long-term solutions to intractable social problems. We believe a foundation should fund in a manner that reinforces and facilitates the work of the programs it funds and that the most inventive and humane solutions to social problems often come from the people most affected by those problems.

is a public-private partnership between USAID, the Ford Foundation, and ITVS, working in collaboration with CARE. The three-year, nine-country, 30-film media project will promote gender equality and women's empowerment worldwide, creating a 10-episode documentary film series each year about women and girls rising above dire circumstances to seek better lives for themselves, their families, and communities.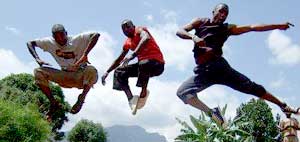 Breakdance Project Uganda is a Ugandan based project which uses breakdance (and other elements of hiphop) for positive social change. It was started up in February 2006. The project has since been giving free classes in Kampala at Sharing Youth Centre in Nsambya every Monday and Wednesday from 5pm-8.30pm. Classes are free of charge for everyone.

ECPAT-USA is a network of organizations and individuals working together to eliminate the commercial sexual exploitation of children around the world. It seeks to encourage the world community to ensure that children everywhere enjoy their fundamental rights free from all forms of commercial sexual exploitation.

Free Generation International is committed to addressing capacity gaps in the field of human trafficking and its linkages with gender-based violence. We seek to eradicate trafficking through the development of innovative and diverse prevention, protection, prosecution and victim aftercare strategies that are culturally-tailored, relevant and responsive.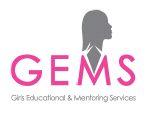 Girls Educational and Mentoring Services' (GEMS) mission is to empower young women, ages12-21, who have experienced commercial sexual exploitation and domestic trafficking to exit the commercial sex industry and develop to their full potential. GEMS is committed to ending commercial sexual exploitation and domestic trafficking of children by changing individual lives, transforming public perception, and revolutionizing the systems and policies that impact sexually exploited youth.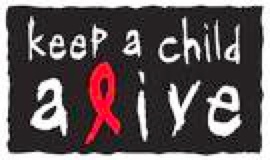 Keep a Child Alive is dedicated to providing life-saving anti-retroviral treatment, care and support services to children and families whose lives have been affected by HIV/AIDS in Africa and India by directly engaging the global public in the fight against AIDS.
KEZA is the result of 3 years of R&D on the ground in Rwanda. Our name means "beautiful" in their native tongue, Kinyarwanda. We are a "people inspired fashion company", inspired by the artisans creating our extraordinary fashion goods. We are developing the lives and businesses of African women; giving them something they can believe in and own. For the first time, they are in control of their destiny. Through our one-of-a-kind products, we are shining a new kind of spotlight on Africa; one that tells the story of the beauty and excellence of its land, and of its people.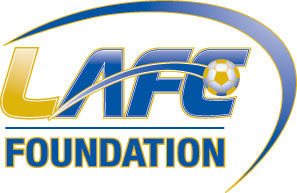 The LAFC Foundation is a Pasadena, California-based 501c3 non-profit organization that builds soccer fields and provides equipment, uniforms and coaching for underserved children and teens. Through partnerships with renowned academic institutions and respected non-profit and community organizations, the LAFC Foundation helps fund the construction of schools, increases educational and employment opportunities and offers easier access to vital healthcare and social services. The Foundation also provides scholarships, tutoring and mentoring through its US nationally ranked youth soccer club.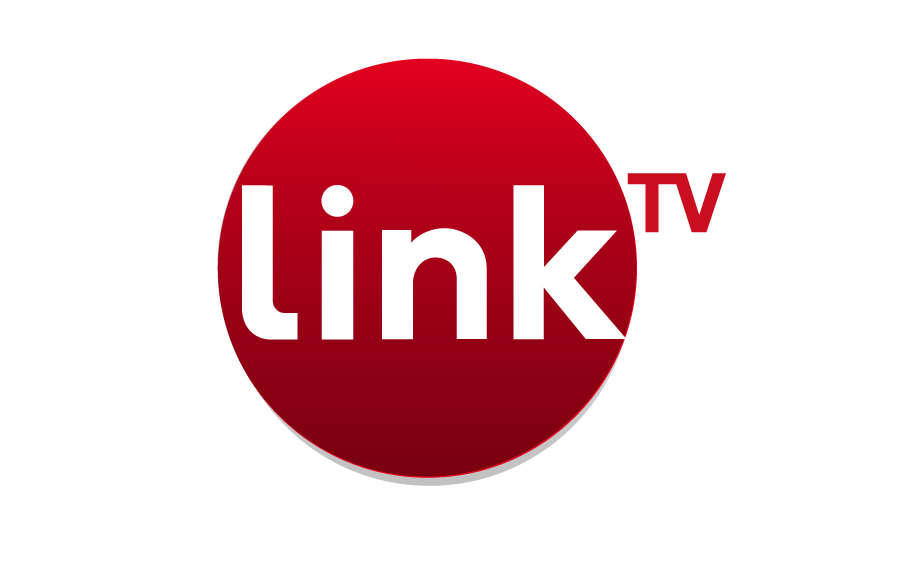 Link Media is an independent media organization whose mission is to engage, inform and inspire viewers to become involved in the world. Link is the first nationwide television channel and website dedicated to providing global perspectives on news, events and culture. Link's programs provide a unique perspective on international news, current events, and diverse cultures, presenting issues not often covered in the U.S. media. We connect viewers with people at the heart of breaking events, organizations in the forefront of social change and the cultures of an increasingly global community.

The MenEngage partners work collectively and individually toward the fulfillment of the Millennium Development Goals, particularly those components that focus on achieving gender equality. Activities of the alliance include information-sharing, joint training activities and national, regional and international advocacy. We develop joint statements of action on specific areas of engaging men, carry out advocacy campaigns and seek to act as a collective voice to promote a global movement of men and boys engaged in and working toward gender equality and questioning violence and non-equitable versions of manhood.

Nomadic Wax is a fair-trade international record label, as well as a film, music, and educational events production company, specializing in hip hop and underground music from around the globe. In the summer of 1999, Nomadic Wax founder Ben Herson stumbled upon a thriving hip hop scene in Senegal, West Africa. Enthralled by the politically and socially conscious lyrics of the emcees he encountered, Herson researched and wrote his award-winning undergraduate dissertation Fat Beats, Dope Rhymes, and Thug Lives: Hip Hop, Youth and Politics in Senegal.

The OAS was established to achieve among its member states, as stated in Article 1 of its Charter, "an order of peace and justice, to promote their solidarity, to strengthen their collaboration, and to defend their sovereignty, their territorial integrity, and their independence."
The OAS uses a four-pronged approach to effectively implement its essential purposes. The Organization's four main pillars––democracy, human rights, security, and development––support each other and are intertwined through political dialogue, inclusiveness, cooperation, and legal and follow-up instruments that provide the OAS with the tools to maximize its work in the Hemisphere.

Based in Rio de Janeiro, Promundo works locally, nationally and internationally to: (1) conduct research related to gender equality and health; (2) implement and evaluate innovative programs that promote positive changes in gender norms and behaviours among individuals, families and communities; and (3) advocate for the integration of these initiatives and a perspective of gender equality into public policies.

Proof is a non-profit organization committed to creating awareness of the issues faced by populations in post-conflict societies and to encourage social change through the use of photography. Our core mission is to support public institutions including international and non-governmental human rights organizations, working in post-conflict states as well as states undergoing political transition.
The Sexual Violence Research Initiative aims to promote research on sexual violence and generate empirical data that ensures sexual violence is recognised as a priority public health problem.
The SVRI does this by building an experienced and committed network of researchers, policy makers, activists and donors to ensure that the many aspects of sexual violence are addressed from the perspective of different disciplines and cultures.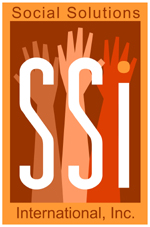 Social Solutions is a research and evaluation firm dedicated to the creation of positive change for underserved populations. Our work touches those in our community and in countries worldwide. We are a mission-driven organization that believes that superior science can improve the world.

Sonke Gender Justice Network works across Africa to strengthen government, civil society and citizen capacity to support men and boys to take action to: promote gender equality, prevent domestic and sexual violence,and reduce the spread and impact of HIV and AIDS. In this way the organisation contributes to the development of societies in which men, women, youth and children can enjoy equitable, healthy and happy relationships that contribute to the development of just and democratic societies.

The Advocacy Lab empowers youth to take action for human rights. We work closely with educators to provide creative educational programming and advocacy skills training that equip high school students with the confidence, knowledge and tools necessary to respond to injustice in their communities and in the world.

Vital Voices believes in the transformative value of women's participation in society. We invest in women who are creating economic opportunities, advancing political reform, and safeguarding human rights. They are creating a better world for all of us.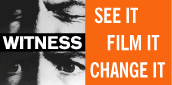 WITNESS uses video and online technologies to open the eyes of the world to human rights violations. WITNESS and its partners have collaborated on numerous advocacy campaigns, many of which have produced notable victories. These achievements, often the end result of years of unrelenting advocacy, demonstrate the ways in which significant progress can be made by exposing injustices to the right audiences.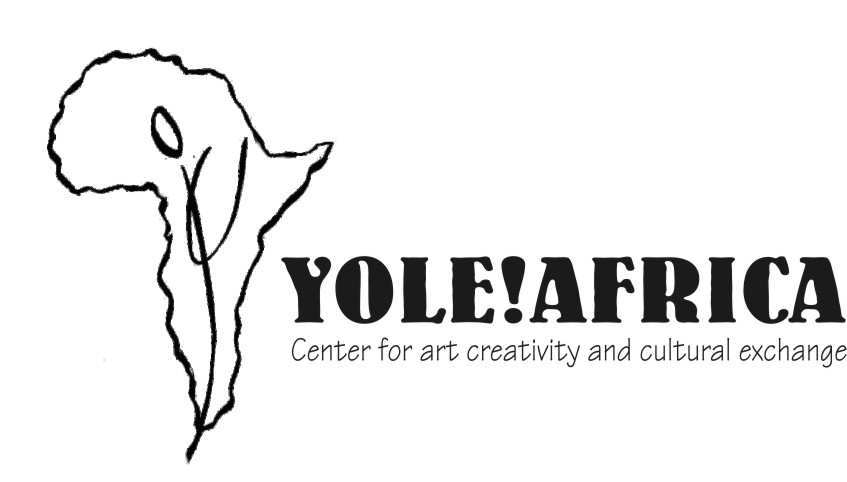 Yolé! Africa was founded in 2000 in Kampala, Uganda, by a group of Congolese artists and a Dutch anthropologist to bring support through culture and art to young refugees from Central Africa and from the Horn of Africa who had fled to Uganda. Actually its primary purpose is to engage the community in general and youth in particular in cultural and artistic constructive actions in order to build their capacity and give them the opportunity to express and share their often traumatic experiences, since the African Great Lakes Area has been subjected to years of bloody conflict. In this post-conflict context, Y!A promotes peace, openness to the other and dialogue through culture and art.