Fred Sullivan
Executive Director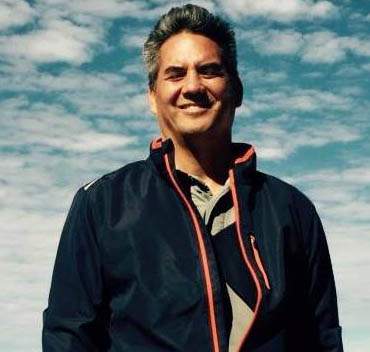 Artist, Activist, and Entrepreneur, Fred co-founded Man Up Campaign in 2009. He served as Director of Technology, and now as Executive Director since 2015.

As Executive Director, he vows to continue to activate and encourage the global youth of all gender to end gender-based violence by encouraging the movement for equality, inclusiveness, and opportunity. He believes a change in the outcomes for women & girls globally will change the world for the better as no other cause that one can make. In his personal life and most important role father of daughter and husband and a youth leader and advocate for over 26 years in the areas of social justice and non-violence, he views this vow as a personal and daily responsibility. Fred has worked with NGO's on initiatives for peace, youth leadership, and non-violence issues. He had the fortune to information architect and develop the website for The Coalition for the International Criminal Court. Secretary-General of the United Nations Kofi Annan attributed the website as one of the key factors that facilitated the International Criminal Court Treaty after 100 years of effort. Fred has also worked with other NGOs, including the Hague Appeal for Peace, the People's Millennium Assembly at the UN and, recently, the preparation conferences on Rio +20.
Fred founded a number of ventures including LiQ, a technology company, eventually sold to a publicly traded company. His agency NetReaction created Pihana Pacific's web portal, online marketing, and brand strategy, which helped realize Pihana's successful merger as equals with Equinix and i-STT. Besides development and management consulting with technology start-ups, he has done projects for Fortune 500 and Global 1000 companies such as Hugo Boss, Trammell Crow, Sumitomo Corporation, Sony and NTT DOCOMO and many other commercial and social ventures.
Fred's talents in business and technology are balanced with an extensive background in sports and arts. He was a pioneer participant in soccer as a teen in Des Moines, Ia, as well in football, wrestling, and track. He has danced for over two decades, studying and performing modern and classical dance with mentors such as Maggie Black and Merce Cunningham. You may still find him choreographing, performing on stage, dancing the Argentine tango or teaching a class.
He has a real passion for and trust in the potential of youth leaders to solve the challenges of today and the future.