Jeanette Bocobo Marco
Director of Events & Special Programs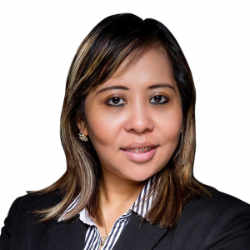 Jeanette is currently the President of the Basilia Women's Foundation, a Non-Profit Organization that supports Victims of Domestic Violence, the Executive Director of MarcoArt NYC and Marco Not Polo. Apart from the position she holds, She is one of the Global Advisers of Project Pearls, A Non-Profit Foundation that helps the poorest of the poor children to have a better life by giving them PEARLS: Peace, Education, Aspiration, Respect, Love and Smiles through education, empowerment, nutrition, nourishment, and healthcare. Jeanette is the Co-Producer of a Lifestyle Reality Show "Get Reel TV".
An Event Producer and organizer with 17 years of masterful experience in publication, travel and hospitality industry both here in New York, UAE, Japan and in Australia.

Jeanette as most of her friends call her in New York, is a graduate of Mass Communications from the University of the Philippines, acquired her Master's Degree in Business and Marketing from the University of Liverpool. She's a marketing strategist who's passion for writing drove her to pursue a career in journalism. Being well traveled, she combines this passion with a vision to discover the world and sharing her experiences with a wider audience.
"Hard work is a given, a relentless desire to succeed, an open mind, and my refusal to let my dreams fall by the wayside, sell myself short or settle for less." Jeanette Bocobo Marco"